Innovation to enhance bone healing
b.Bone is a radically new innovative 3D bone replacement

  is an innovative bioactive and biomimetic bone substitute that mirrors the structure of natural bone.
b.Bone is composed of hydroxyapatite and beta-tricalcium phosphate in a unique, highly interconnected and porous 3D structure which mimics the hierarchical architecture and morphology of natural human bone.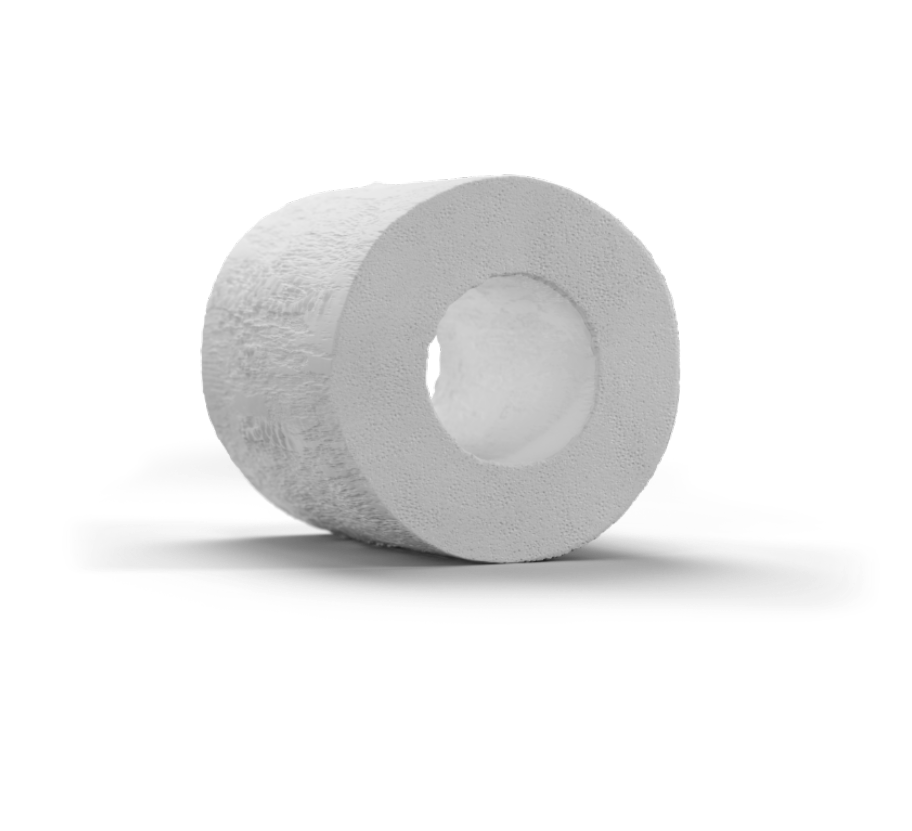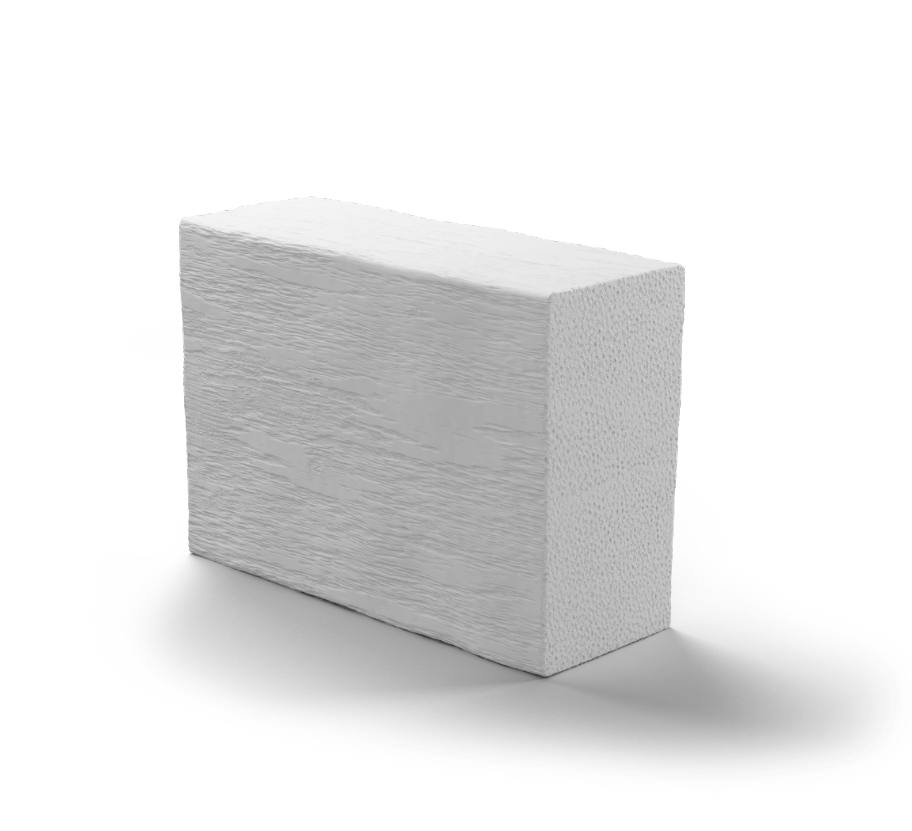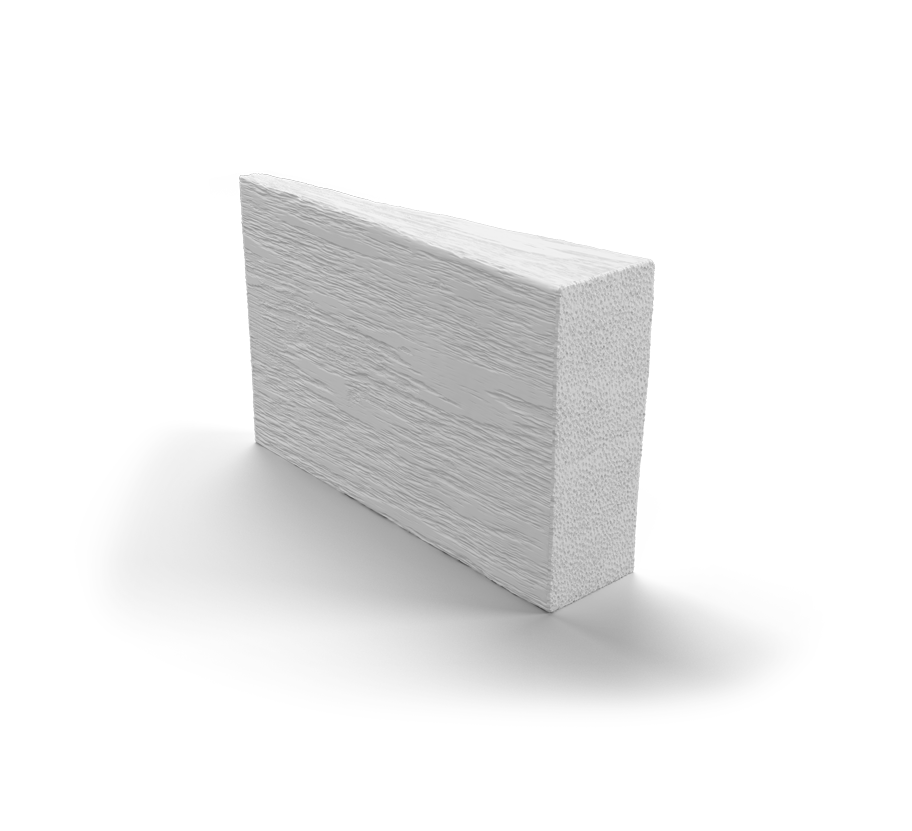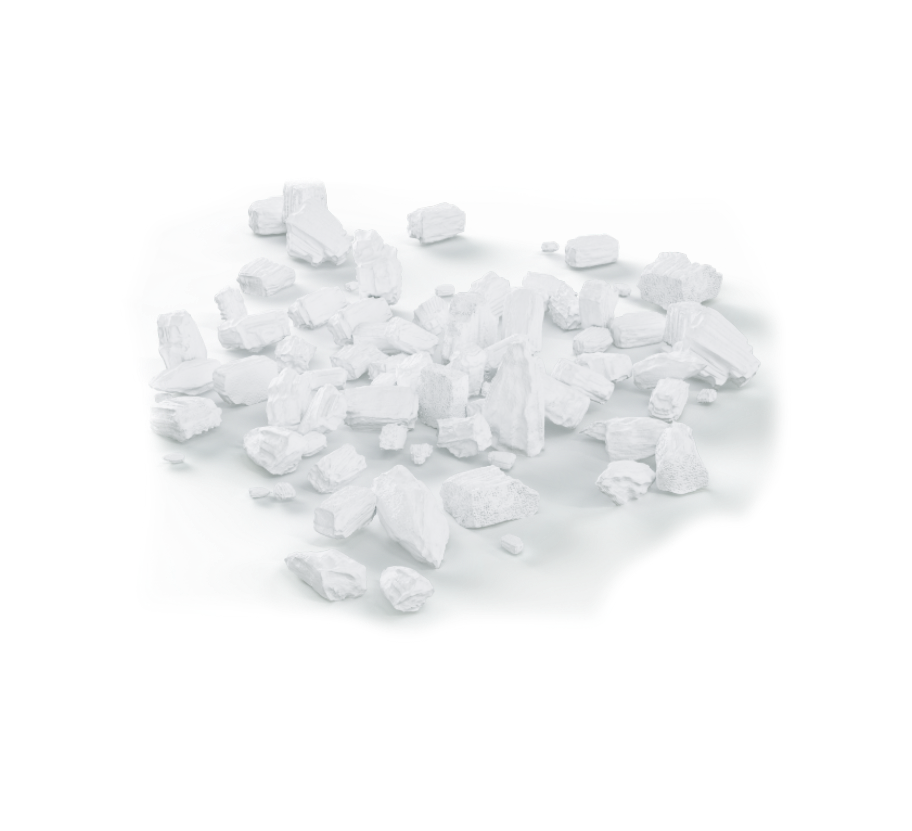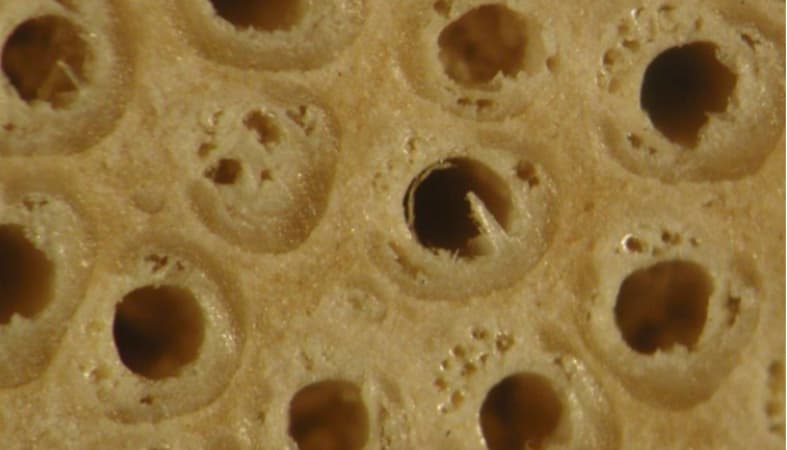 Typical human bone structure. Scale 200 μm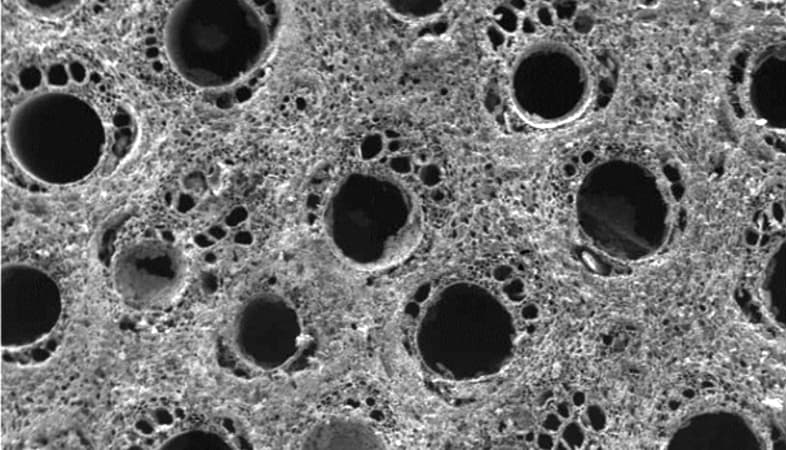 b.Bone structure. Scale 200 μm
This biomimetic structure of b.Bone promotes new bone formation and remodeling. b.Bone 's biomimetic properties facilitate cellular infiltration and vascularization throughout the graft material for natural bone healing, as well as ensuring bio-resorption.
b.Bone is intended for use as a bone graft for voids or gaps that are not intrinsic to the stability of the bony structure.
It is indicated in the treatment of surgically created osseous defects or osseous defects resulting from traumatic injury to the bone.
b.Bone is intended to be implanted into bony voids or gaps of the skeletal system as a bone substitute, in the extremities and pelvis.
Principal Features
Bone-mimicking hierarchical structure of human bone
Designed to provide natural bone healing and optimal bone quality
Promoting bone healing by supporting cell homing and differentiation
Bioactive composition and nanostructure
HA and β-TCP components with the presence of CO32-, Mg 2+ and Sr2+ reflect the composition of bone
The unique structure combining the nanostructural properties and the chemical composition similar to human bone facilitate crosstalk between cells in the signaling pathway to enhance bone healing
ADVANTAGES
Unique composition with biomorphic HA
Chemical composition, porosity and pore size distribution are relevant for the biologic performance because they are key aspects for cell adhesion, new bone formation and osteointegration.
Open-pore geometries with highly porous surfaces and microstructures allowing cell in-growth and reorganization and providing the necessary space for vascularization.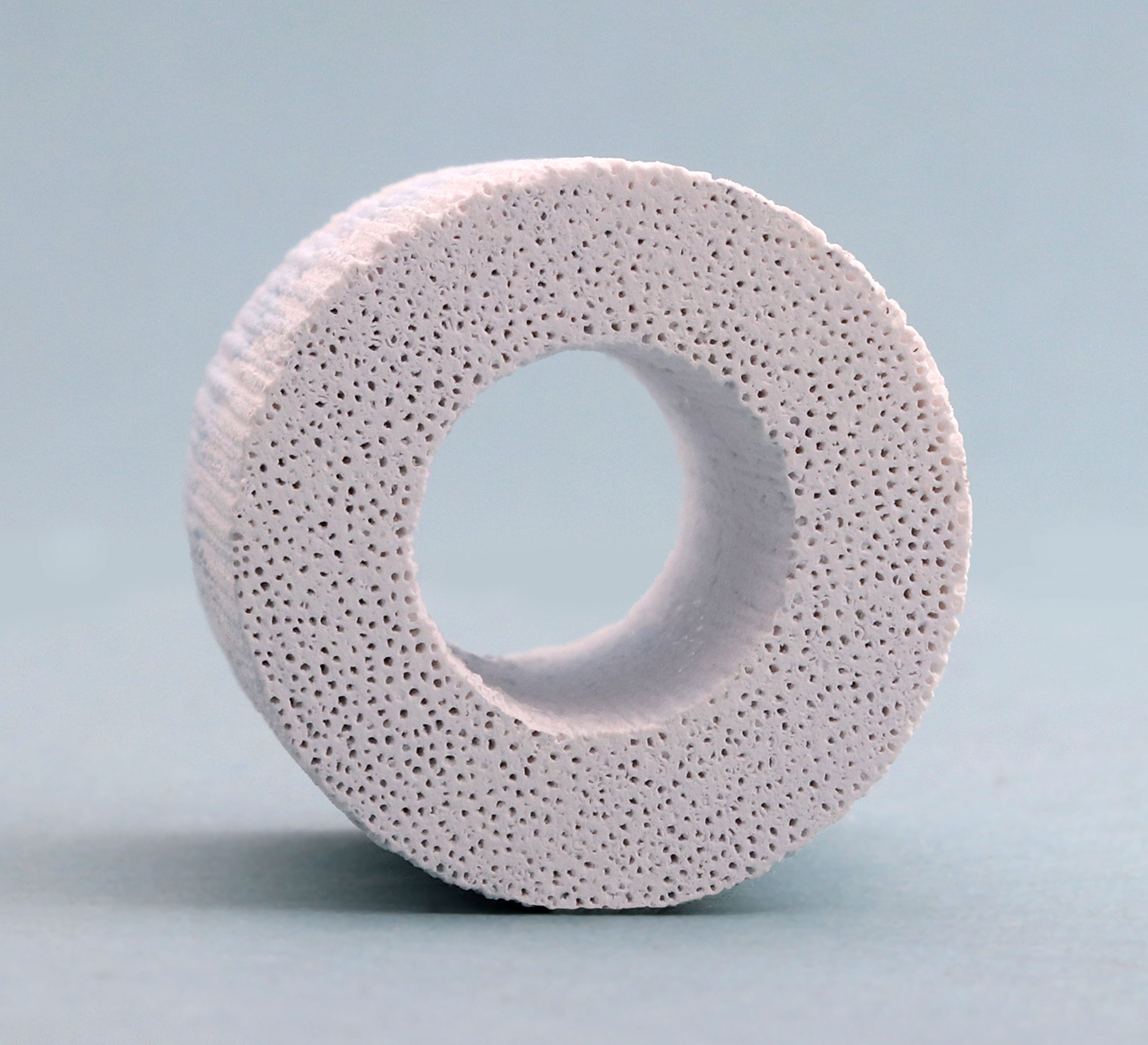 1 /
8
ADVANTAGES
Osteoinductive properties (1)
Dynamic exchange of information with physiological systems to drive bone cell regeneration.
The bone-like matrix and 3D porus is ideal to allow the natural bone healing process and the formation of a morphologically well-organized new bone tissue.
1. Results from in vivo laboratory testing. Performance in humans has not yet been established.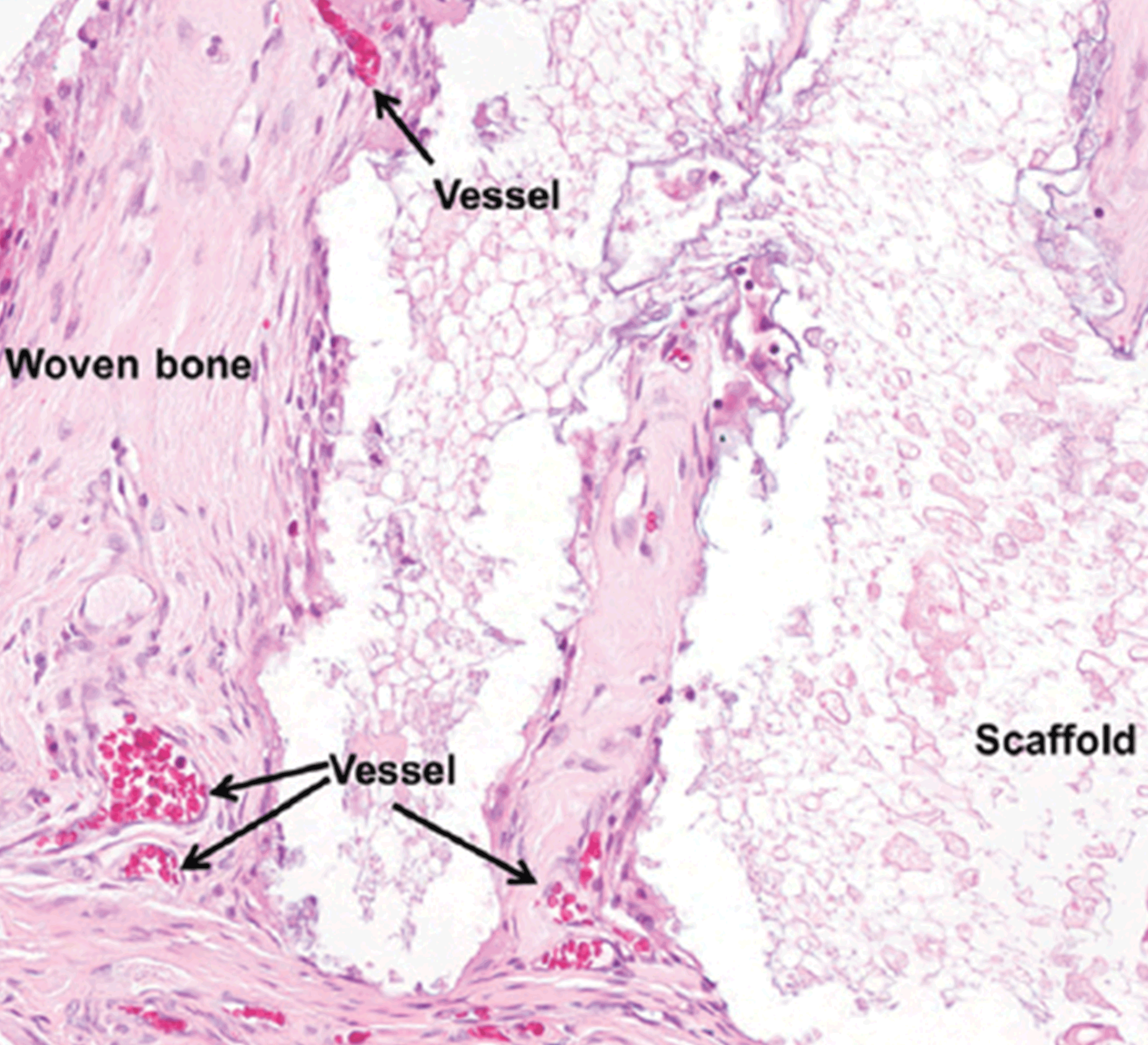 2 /
8
ADVANTAGES
Unrivaled ease of use
b.Bone can be easily customized in the operating room  by the surgeon to achieve the best fit to restore the anatomy of the patient.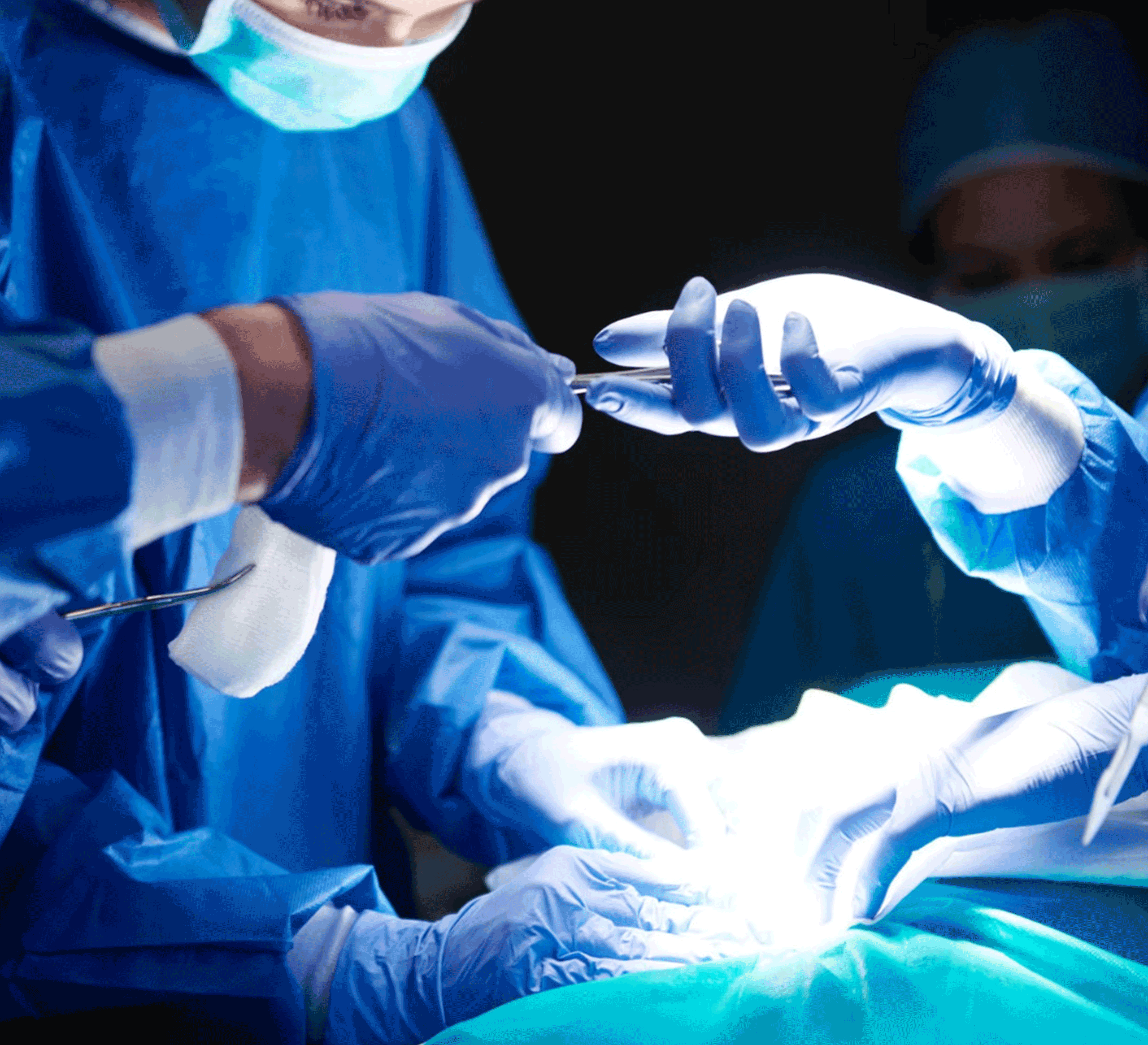 3 /
8
ADVANTAGES
Manufactured in several shapes and different sizes
To support surgeon's techinque and orthopedic procedures, including challenging bone defect.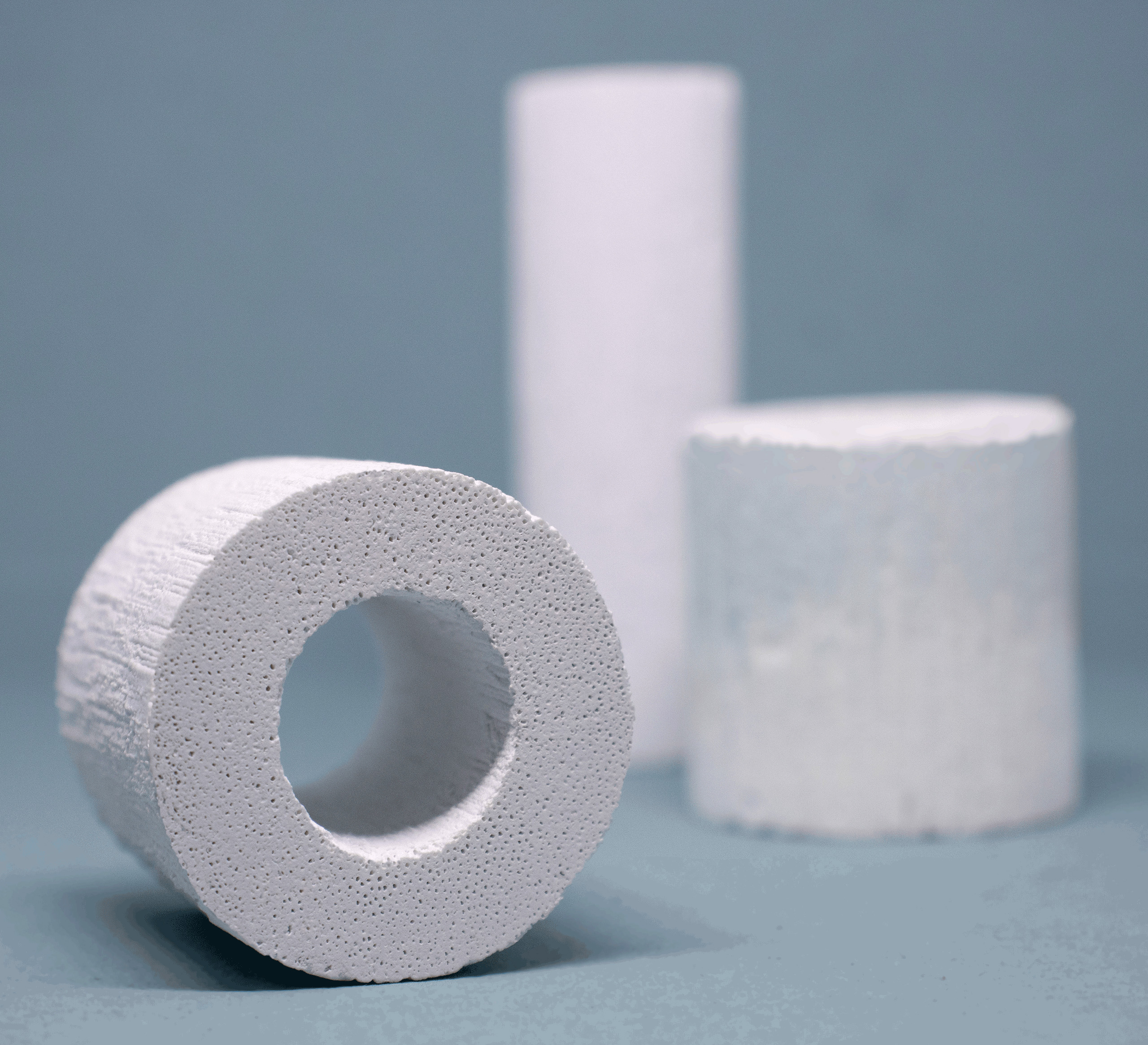 4 /
8
ADVANTAGES
Totaly safe and biocompatible
The biomorphic transformation of rattan wood into b.Bone is a patented technology resulting into a safe substitute.
Our proprietary method of biomorphic transformation from wood allows us to obtain a biocompatible bone substitute in accordance to ISO 10993 standards.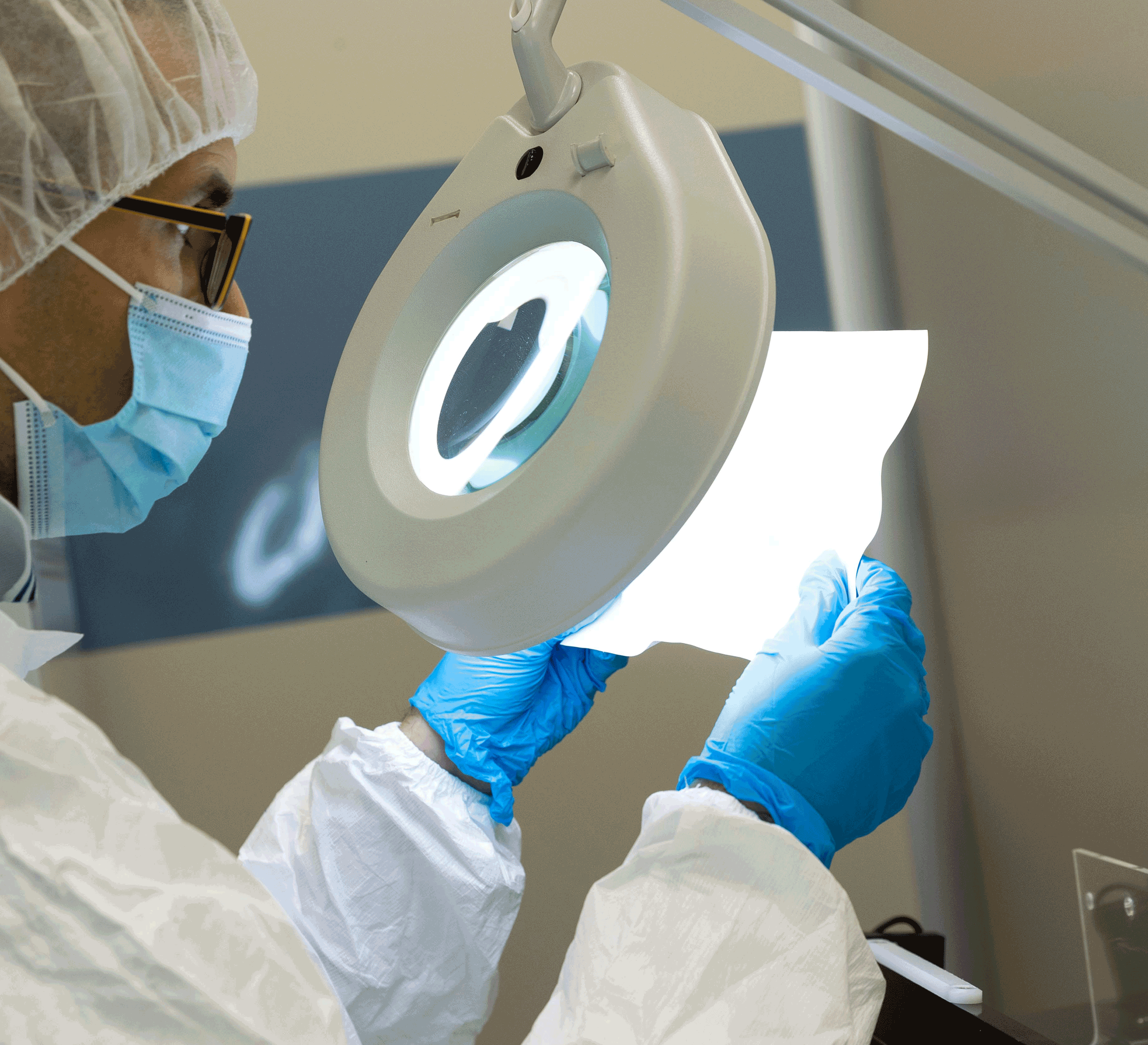 5 /
8
ADVANTAGES
Vegetal origin
b.Bone is not just natural, it is vegan. So it has no cultural, religious or dietary issues to manage.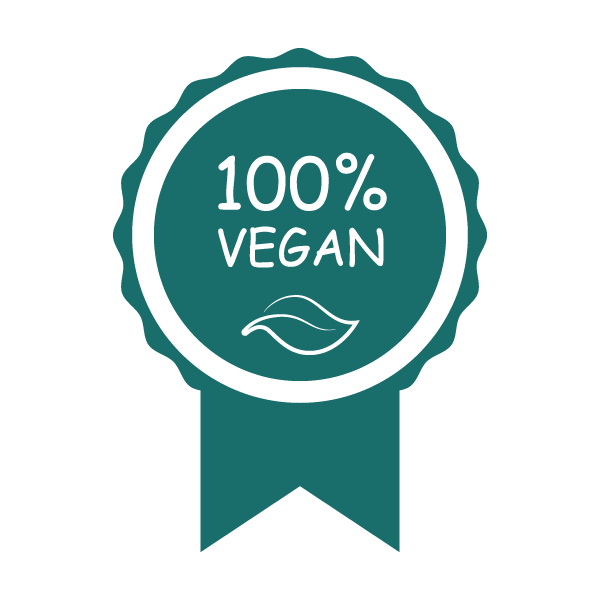 6 /
8
ADVANTAGES
Supported by scientific, pre-clinical and clinical studies
Results demonstrate the formation of well organized and performing remodelled bone in a clinically relevant timeframe.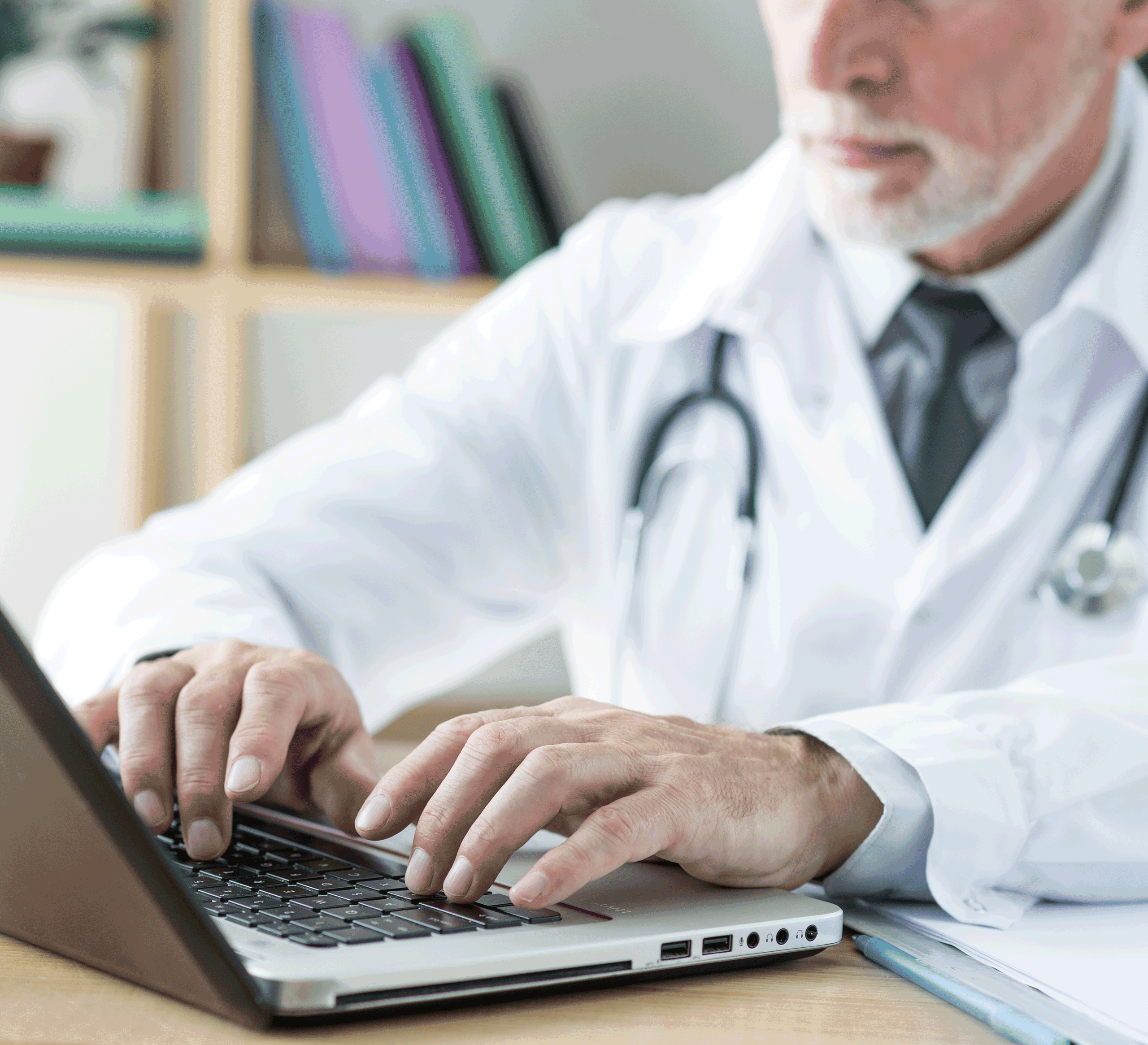 7 /
8
ADVANTAGES
Proprietary manufacturing process
The novel multi-step patented process transforms vegetable structures into biomaterial maintaining the morphology and hierarchical architecture of the rattan wood with unidirectional oriented pore structures on
the submicrometer dimensions.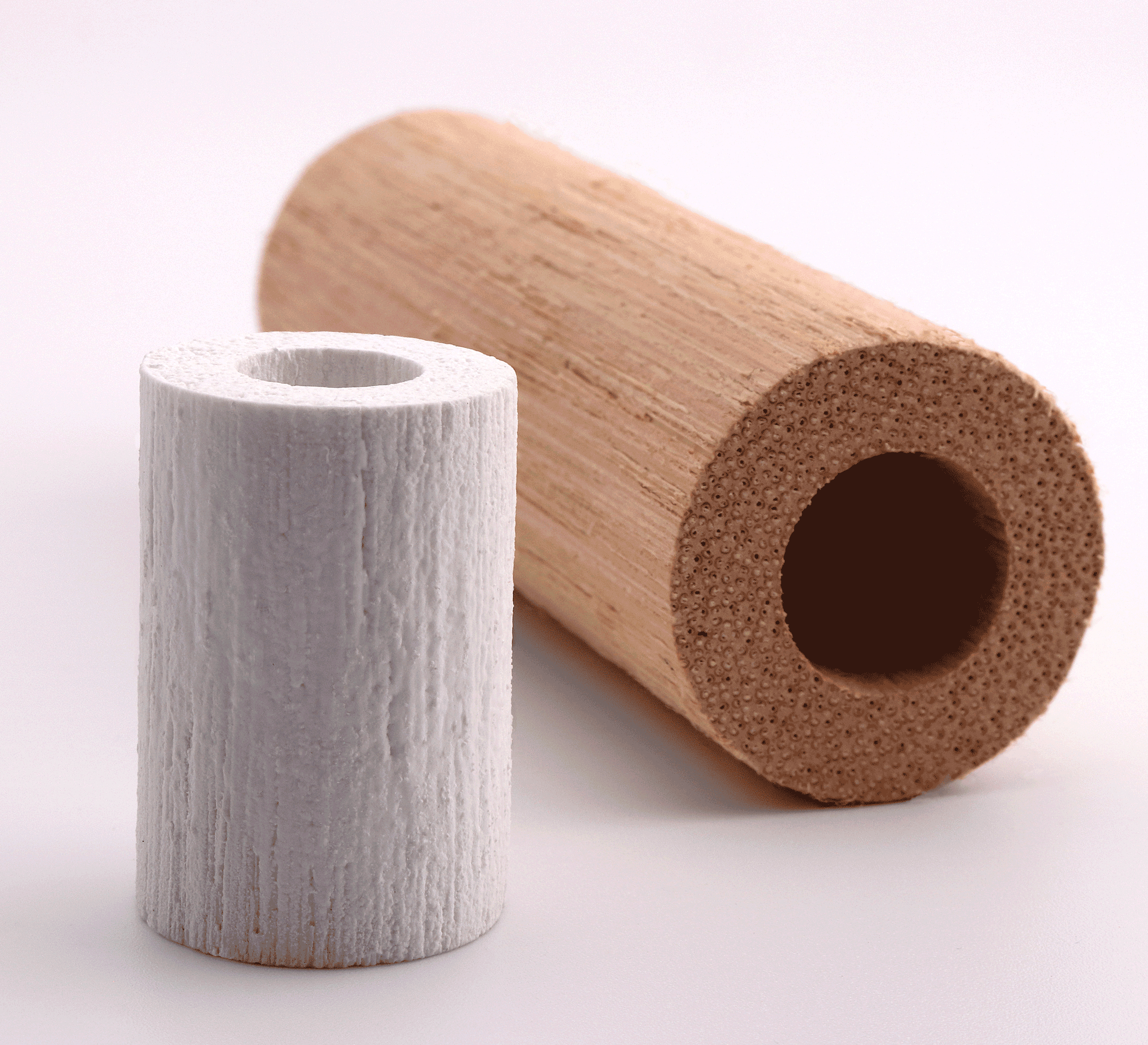 8 /
8
Product family
Wide range of shapes and sizes: cylinders, blocks, wedges and granules to match clinical applications